How cryptocurrencies are important than a fiat currencies for your project funding?
May 6, 2019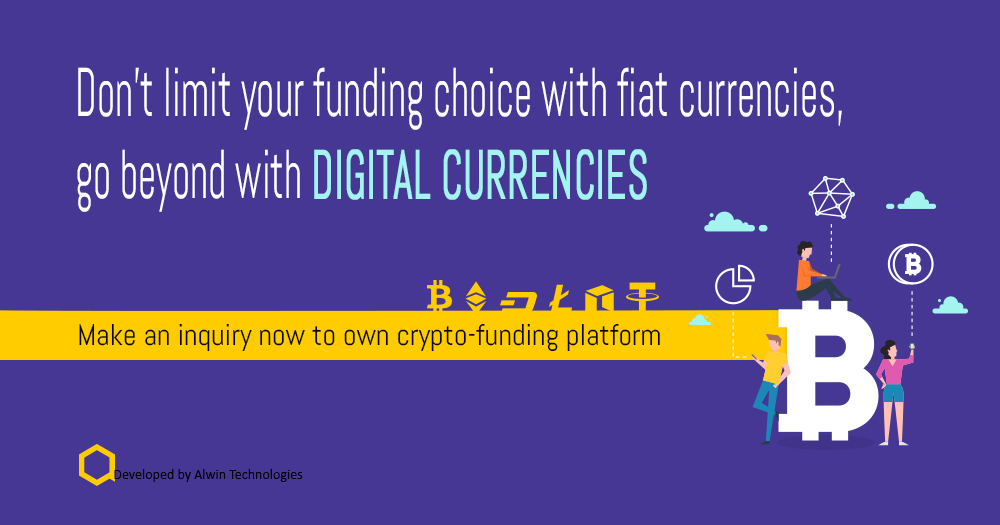 In this time, it will be a sizzling topic for discussion. It's hot burning question also for most of the business owners who still they are in believing about traditional fundraising mode.
In this article, we will share our thoughts that why crypto-funding is more useful for projects when compared to fiat-funding. As we are in a scenario where the business community is getting attracted towards cryptocurrency, we must explore the positive impacts of it, when used for collecting money for projects.
While it's evident that crypto-funding has seen a huge rise in comparison to previous years but still in this transition, friction is visible. This means that still a considerable segment is preferring fiat-currency over cryptocurrency.
So let's check how changing currency can help in project funding.
End of Monopoly Issues :
Monopoly is the most common issue that many companies or startups face. Whether it's the rights of local government over currency or your flexibility for selection of currency, on the funding part, money seekers have not many options with fiat currency. When we look at the same funding with just a small change and keeping cryptocurrency in place of fiat currency, it eliminates all the monopoly.
There is no restriction left. You can choose any coin that you like and the project is ready to be funded. No foreign currency exchange issues, instant access to international investors, lesser project cost and lesser third party issues.
When we deal with crypto-currency, the projects can be much easily funded. You are less burdened with currency issues and can focus more on other primary departments like R&D and Marketing.
As a blockchain development company - Alwintechnologies team have seen projects getting overwhelming response funded via cryptocurrency.
Still, Stable Coins are Game Changer :
There is a continuous discussion on the adoption of crypto-currency in large scale funding. The major reason for this discussion is an element of volatility attached to cryptocurrency. Yes, we too accept that options that were initially available are not the right choice for project funding. But things have changed over time and now the conditions are business friendly.
Today, if we look, we have a lot better option known as stable coins. And the most advantageous factor is that even with this you have options to choose from. A decentralized approach with price volatility seems to be a perfect player to replace fiat currency.
Go with Better Funding Options :
This is the greatest benefit of selecting crypto-funding. When we are using fiat-currency, we have to go the traditional way. That means we have to look for conventional options if we are going for external funding. Angel funding, loans, debentures, equity or venture funding, depending on the method of funding either you lose flexibility or incur high cost. That means you have to decide which negative part would be more favourable when funding via fiat currency.
When we look same from the lens of crypto-funding, we see options that are advanced and don't compel to make a compromise on any part. There are lots of options right from simple online crowdfunding to STO and IEO. Moreover, the choice of keeping funding as debt, equity, loan or any other is there too. Thus, all the benefits of traditional funding with flexibility and at a much lower cost.
Fast & Secure Transactions :
That's like complimentary benefits that come with cryptocurrency. All the transactions of crypto are faster. Unlike fiat currency wherein transactions, especially international transactions, can take up to a week or even more, crypto transactions get completed in only a few hours. With some blockchain transactions are settled instantly without any delay.
As we all know the features of cryptocurrency like transparency, security, auditability, which altogether make it a better contender as a funding currency.
Believe It's Important & Better :
If you are also looking for options to fund your next project, then wait and consult us at Alwintechnologies. It's our assurance that we will be able to get your project funded in an easier way. Based on the requirements of the project, we will guide you through the whole process. However, this all is only possible when you will consult our experts.
Don't limit your funding options on fiat currencies...