How to develop ICO platform not to be a scam?
March 14, 2019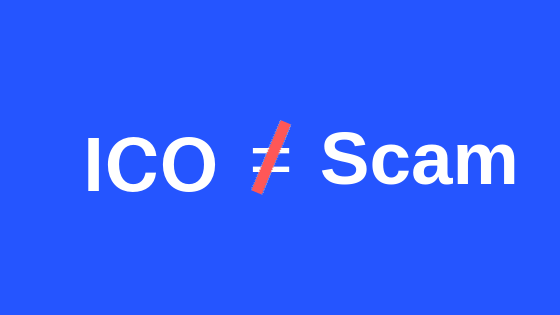 Initial Coin Offerings have become an extremely familiar method of raising funds, especially for start-up companies. However, from 2017 to 2018, about half of the ICO projects failed or were terminated.
To avoid mistakes and achieve success in ICO projects it is necessary to use the growing experience through ICO website. The following tips in this article represents some of the most important steps for developing a successful ICO project.
1) Describe the project idea
At first, a project should have a product or a service that will attract investors. To do this, you need to carefully study a market, identifying a product or a service to meet the demand. This section alone makes investors to attract more. Here, you can 70% success.
2) Design a project roadmap
The 2nd most important step is designing a project roadmap, containing a sequence of important dates, and the mandatory steps for completing the project, including any planned milestones for it.
The roadmap ought to include steps for at least 3 months for investor's better understanding. This section makes investors to think about their future plan to execute.
 
3) Assemble a team of experts
Hiring the team of experienced experts is a key factor to a project's success. In blockchain industry, it is crucial to focus on hiring impeccable professionals with successful project experiences with previous projects on digital currencies.
For successful projects, the quantity of team members is not so important but the quality of the team is very important.
 
4) Ensure digital media presence
The more investors know positive factors about your project description and team of experts — the greater chances of your project will get succeed.
As such, it is necessary to have a presence on media platforms ( social media, bot systems, press releases ) which will facilitate positive interactions with potential investors. However, not all media platforms are suitable for crypto-currency projects.
 
5) Code Audit & Perform tests
To protect systems from hackers or spammers before starting an ICO, it is necessary to conduct code auditing to perform various tests on the platform and other systems used in the ICO.
It is necessary to execute anti-phishing activities on ICO website.
 
How alwintechnologies helps to ICO project ?
At alwintechnologies, we design and develop ICO projects for an individual, startups and companies with token creation services, white-paper designing, site development, roadmap consultation, ICO consultation.