Ethereum ERC-721 standard Token Development for Various Business Applications
March 14, 2019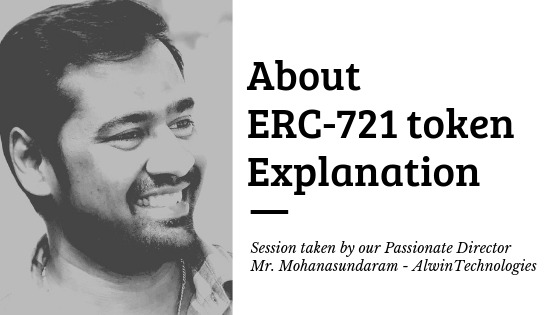 In this article we will talk separately about the new standard of tokens ERC-721 standard, here you can understand how it works and why it is needed according to many business, ERC721 standard token creation is one of the most progressive and potentially useful in real time business applications.
How ERC-721 works
As per analyzation, the main feature of the ERC-721 from the usual ERC-20 is the non-interchangeability of tokens. This function determines the range of real-time implementations of the standard. Surely, unique tokens are best suited for converting unique assets.
The 3 by 4th part of the functions of the ERC-721 coincides with what already enjoyed with the ERC-20. These unique tokens have the same functions similarly ERC20 standard. This continuity is necessary atleast for simplicity in the daily use of coins, since there is a need to store them in ordinary wallets and trade them on stock exchanges.
In ERC-721 standard keeping an eye on follows unique characteristics & features which mainly focusing introduction of new functions for smart contracts. Since each token is different & unique, it becomes necessary to record all the movements in the blockchain ownership of a particular token. For this, "takeOwnership" function has been introduced in ERC-721 standard.
Finally, Non-interchangeable tokens turned out to be a demanded product. A number of projects are already using this new ERC-721 standard for various purposes.
Where to use the standard ERC-721 ?
From the beginning, the ERC-721 standard has firmly grabing the attention of every crypto-enthusiasts . Thus, if ERC-20 can be named as ethereum currency standard, then ERC-721 is a collection standard.
Although every industry's first response was to use the ERC-721 to represent unique digital assets in online transaction, a number of projects have already shown to the community that the standard has potentially more serious applications.
Since the ERC-721 is more ideal in cases where non-identical tokens are needed, which must have different parameters and price, you can use it to tokenise real estate, intellectual property, works of art, any other unique products. In this case, you can set a number of parameters by which the tokens will differ from each other.
Finally - Summing up, it can be noted that ERC-721 opened the way for a new economic model and new smart contracts. The ERC-721 quickly gained popularity and expanding the scope of serious implementation of this ERC-721 standard will be able to raise even higher than ERC-20 standard.
Want to create ERC-721 standard tokens for your business applications ?