Build An Exchange With Compound Finance
February 4, 2020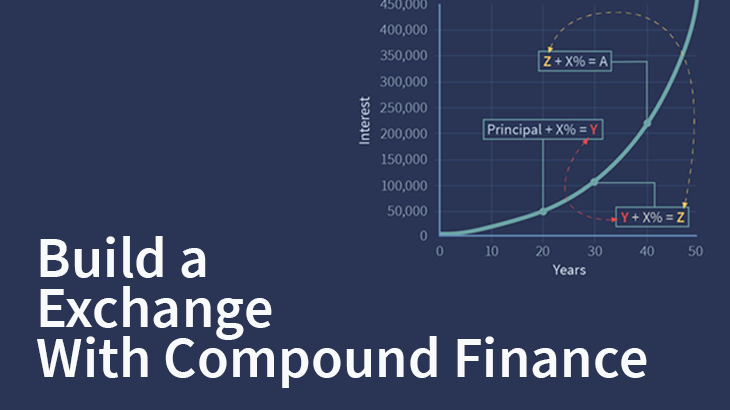 Build an Exchange With Lending pool to Support Modern Investors
The investor is two types one who takes a risk and to gain more profit who does it care about inflation and everything. Another type of person who want is less risk against their investment and satisfied with less profit.
But one point I want to highlight is, the profit you're gaining against your investment should overrate the inflation rate to make ourselves safe and happy in the future. 
Why people save money because they need safety and financial freedom in the future, so the interest rate they gain should not less the inflation rate of the county where they are living.
Bank vs Inflation rate 
The bank rate is not satisfying the inflation rate. Many banks provide high interest on the fixed deposit for the long term. But the fund has to lock up for certainly long duration to get the maximum profit. But the bank uses our fund as lending and use it for business loans and gain more profit.
Why Should Bank use our fund, we are the owner?
Here the lending problem gets in. The Supplier and borrower should be tangible to the contract. The lender has to fix the interest rate, lending duration, and margins. The borrower has to find the right lending choice.
Cryptocurrency lending getting boomed nowadays but, the first word hit to the investor about crypto is a high fluctuate rate. Crypto turn into stable coin nowadays they are closely associated with the real-time asset or fiat. 
Stable Coin for Lending is the right choice for the people who look for the interest rate over the inflation rate. Where can you find stable coin lending?
Here is the solution!
Build an Exchange with. Lending Pool
In the Decentralised Finance, we have different approach over lending and borrowing. It will not work as a traditional format, they create a lending pool where the lender can lend their asset and start earning the interest based on the demand and supply. 
The lender is allowed to check and withdraw his asset at any time.
Building Exchange with a lending pool will give more attraction to the investor and borrower.