ChainLink, Blockchain Oracles for Connected Smart Contracts
February 10, 2021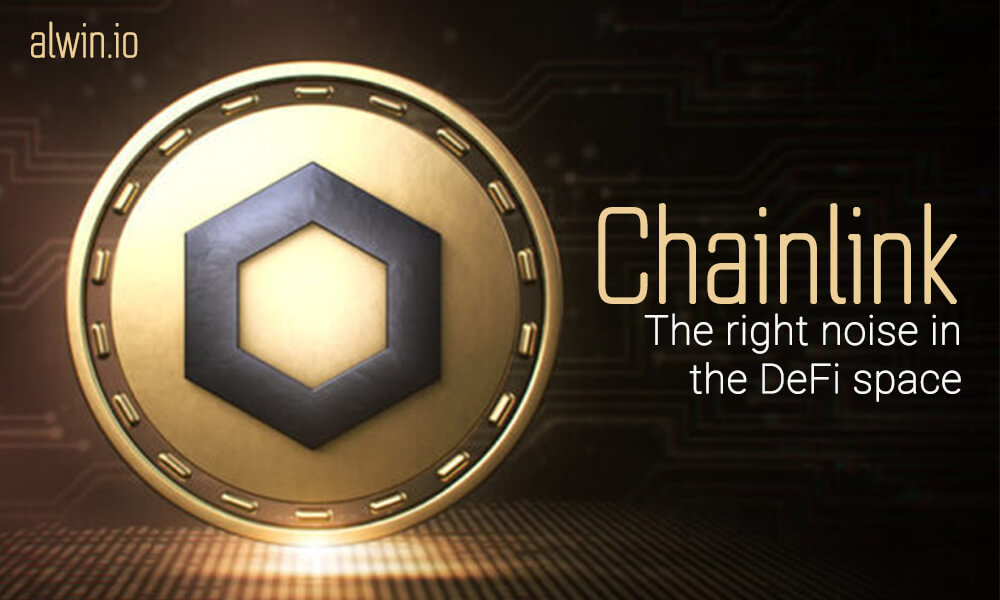 Chain Link network helps to provide data from non-blockchain networks to blockchain networks, Unlike other networks which include Ethereum, Bitcoin etc.
ChainLink:
ChainLink ($LINK) has been a champion venture in the cryptocurrency platform since its creation in 2017 by San Francisco based organization, SmartContract. But now, it is the number one token in the market capitalization. It is a decentralized Oracle network, whereas LINK is a token. This oracle network is built on the top of the ethereum blockchain, which provides information/data to decentralized blockchain. It is considered as a number one in the defi as it supplies instant data to all defi applications. It can be the next step of blockchain technology which allows different chain interaction with each other.
ChainLink Working Process:
Ethereum blockchain is only used to manage the data on the network.
ChainLink acts as a middleware between the real world data and the isolated blockchain. The ChainLink works based on two chains.. On chain and off chain. 
Before getting to know about on-chain and off-chain, we need to know about the smart contract which plays a major role in the blockchain network.
SmartContracts are verifiable contracts that work based on the "If-This, Then-That" framework through which commands will be executed when particular conditions are met. To read the real world data smart contracts use the Oracle network. Only on chain datas can be read by smart contracts.
How On-chain works? 
In the process of on-chain methods, most of the works are done with the help of smart contracts and the data is retrieved within the nodes.
The on-chain works based on three contracts. That includes.,
Reputation contract: To verify authentication and performance history, it keeps track of oracle provider's record. 
Order matching contract: It selects the right number and fulfills the node request. 
It pairs up the request made from the request smart contract based parameters set. Then it will choose the right node based on the bids made and then fulfills the request
Aggregating contract: It will gather the answers provided by the node and pass end results to the user query.
It works based on three steps: oracle selection, data reporting, result aggregation. 
How Off-chain works?
Off-chain provides you unique blockchain solutions. In fact, it is an outer blockchain network. With the help of ChainLink core software, Off-chain data is translated off-chain, so that data can be read on-chain. Adapter plays a major role in the off-chain network, In which it helps to build bridges between the blockchain and actual application and also connect all the third party API endpoints.
LINK Token:
The native token of the ChainLink protocol is LINK token. It is the top defi token in the market and also it is a ERC-20 token, that means it is built on the Ethereum platform. Link tokens are also used as collateral value. 
The price of the token is $23.86.
The circulating supply of LINK tokens is 404,009,556 LINK.
The market capitalization rank is #8.   
The trading volume of the token is rapidly increasing day by day and currently it is $2,583,560,164.80.
Market capitalization is $9,350,545,866 and is calculated by ( circulating supply * Coin price). 
LINK tokens can be exchanged with fiat currency or with any digital currency.
It can be bought in a cryptocurrency exchange platform and stored in a crypto wallet just like other cryptocurrencies.
It is also a highly volatile asset.
Use Cases and real world application of ChainLink:
Chain Link is used in a number of practical applications. The chainlink powered smart contract use cases includes DeFi, external payments, gaming, insurance, randomness, supply chain, government etc.,
It is also used in real world applications which include 
Bringing crop insurance to farmers in India. 
It helps to synchronize agencies using oracle programs and it helps systems to speak to one another.
Some of the notable players taking part in the chainlink ecosystem incorporate Aave, Synthetix, Yearn.Finance, and Google.
Securities smart contracts - oracle network are excellently used in smart contracts and bonds based on interest rate derivatives. They trust on information available on totally different financial websites and will require APIs to report market cost etc.,.
Trade finance smart contract- these contracts can be utilized to affirm the satisfaction of legally binding commitments. Information can be given to the contracts through GPS or the ERP system of the supply chain to guarantee that all conditions are met. 
End Words:
Chain Link was created by Sergey Nazarov, with Steve Ellis as the other prime supporter .It provides strength to many platforms. Day by day the value of the LINK token is also increasing rapidly. Chainlink has done incredibly well since its origin, and with more appropriation, it is very conceivable that it will dominate further later on.
While keeping data secure just through conventional techniques may not be extremely compelling, utilizing a blockchain makes it hard to break in and modify records. Start using blockchain to make your data more secure.
For more tips and knowledge..Contact our blockchain Experts...