3 ways blockchain technology will continue to impact token sales: ICO /STO /CTO
June 29, 2019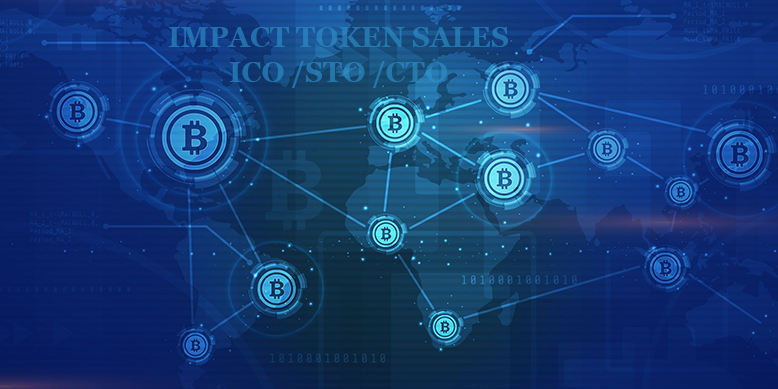 Blockchain - A new life that technology sector long waited for! We know it feels great to see a single technology bringing the change at so many places at once. And for the reason known to all, Alwintechnologies never miss a chance to praise blockchain. However, out of all the support, a token economy is the greatest work done by this technology. It not only created a way to raise funds but changed how companies, startups or any other entity approached public.
We have seen a lot in this segment; coming of ICOs that were followed by much-appreciated STOs and then by CTOs and IEOs. Each time blockchain technology was put to use but with a different approach and we got unforeseen results with every attempt.
All this makes it an interesting topic to ponder. Is something still left to be done! Are there any ways in which blockchain would lend its support to token sales? Or, whether through any other means it will keep impacting the process of token sales? Answer for this from team Alwin is yes. No doubt blockchain will impact token sales. Through this article, we will tell you the 3 ways in which this happen.
1) Nurturing Decentralized Economy
Decentralized is the first word that comes to our mind in relation to DL technology like blockchain. That's because it's the biggest advantage of using blockchain. This is an advantageous feature for the growth of the decentralized economy, an economy that would replace all the centralized power holders and would distribute power amongst the participants. This is a great way to transform the existing system that is sluggish and have nothing for the participants.
To bring this change, we would need DApps and P2P platforms. This would take place of all the currently available applications and centralized platforms, relying heavily on third parties and promoting the concept of centralization. This change would alter the habits and people would transact more using cryptocurrency, altcoins and tokens, instead of fiat currency. Though this process would require time, surely it will be visible in the coming years. In future, we will see more and more token sales taking place due to such migration.
Joseph Hall presented the idea that "Perfection is the child of time". So, as people will shift to this system of payments, the community will find the places where the process of token sale requires tweaks, some major while others could be the minor ones. With this, we would be able to reach a perfect token sale process by eliminating all the flaws. It would be much like what we saw, people started with ICO and then STO, CTO, IEO and others might know the door soon.
2) Making Funding Easy
Another way in which blockchain would be impacting the token sales is that it will make public fund easy to access. Oh come on, it has been already done! We know it has been done, but the society wants to be done at a level that would expose it to even the last segment, as per the economic distribution. We believe that this would not take much time. And in a short period of time large crowd would be one of the nodes, relaying its monetary power to businesses.
Now, this is something tricky. We are talking about blockchain and for business to procure funds from the population, it's necessary to drive on the road called token sale. Thereby, it would become a positive circle of fund flow. The number of token sales would lead to more public participation and a large number of people getting profits from the business. And people will be ready to invest the same profits to in companies and their products via participation in token sales.
This would force more companies to re-think of what's the better way to approach for funds, whether it's the traditional stock market or this highly customizable and personalized approach. Ore gigantic firms will start token sales to acquire funds.
3) Powering Digitalization
On our list, this factor is at the last, but that doesn't make any sort of difference. The fact that we can't deny is that the relation between tokenization and blockchain is unceasing. This remained at the core and acted as a power booster, stimulating the growth of token sales. Thanks to this factor due to which blockchain would provide a distinctive growth to token sales.
As we have already seen and discussed the benefits of asset tokenization, we hope that all readers will support our notion that - Asset tokenization is here for long. Moreover, this process will see a multi-dimensional and multifold growth in the near future. Started will small scale projects this has seen new heights of success. Recently, we have seen concepts like banking platform for digital assets and dedicated financial services suite in the field of asset tokenization. Therefore, this would not be wrong that in regards to the impact on token sales, blockchain would do the most work under this system.
In some years, there would be sufficient platforms as well as users for the shared digital economy. And then the real importance and need of tokens would be realized. The path of asset tokenization now looks less bumpy as compared to previous years and beyond doubt, it is going to be smooth and easy to drive on.
At times…
On some moments we feel that despite so many efforts, we can't embrace blockchain in the best manner possible. However, with the purpose to increase the pool size of blockchain appraisers, we put our sincere efforts. The above-provided information is a part of the same endeavour.
If you feel that our solutions are attractive and you need help to find an authentic solution or need help for a project in blockchain or its related domain, you can drop a message or connect to our experts using any of the available options, for a free consultation.
"Knowing is not enough; we must apply. Willing is not enough; we must do." --Johann Wolfgang von Goethe